9 Tips For Wildlife Photography in India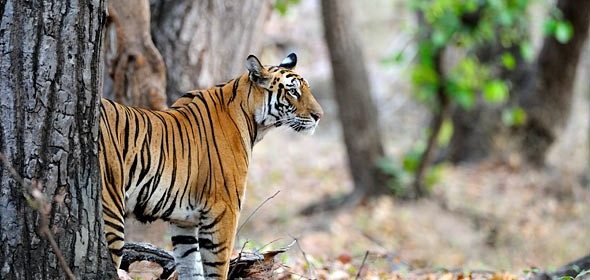 Wildlife safaris offer the perfect opportunity to explore the different type of habitats & wild animals in their natural surroundings which makes safaris such a thrilling experience. Capturing those moments by wildlife photography will definitely add more value to your safari. We trust that the below tips will help you to prepare for wildlife photography for sure.
1. Do some research on the national park you are visiting. Read about it to know what animals you can expect to see, temperatures, the type of terrain, type of vehicles being used for safari. Wildlife Photography in India is unique as the animals & terrain to shoot are different. Hence you must do enough research to know the same.
2. While doing safaris, two things are extremely important – Patience and perseverance
3. It is advisable to understand the Tiger behavior a bit if you are planning to shoot Tigers
4. Follow the rules and regulations of national park. Listen to the guide and the driver during safari.
5. Try not to speak loudly. Murmurs are best when you sight something for photography. Any kind of noise or excitement can push the wild animals back into the bushes.
6. Don't make sudden movements when you sight anything. Any jerky movements by you can disturb the animal, and they can run away before you realize it.
7. You should be familiar with your camera equipment. Go through your camera manuals once again before the safari. Avoid changing memory cards or lens in front of animals. This work should be done before you start your safari. Carry extra memory cards and batteries if needed.
8. Personal physical fitness also plays important in your safari. You should be light on your feet, i.e. adjust the camera angles fast without creating any noise & without disturbing others. Remember, there are other people also in jeep waiting for perfect shot. While taking images, you should make sure that you are not photo bombing & spoiling their photography.
9. Try to avoid heavy Indian meals before a safari. Eat light. Heavy food can bring in a bit of laziness, and can induce sleep, resulting in you missing some possible opportunities of wildlife photography.
Wildlife Safari Booking: Call Us on +918355988158 OR To Get More Information,
Click Here