Tiger Conservation With Tiger Cell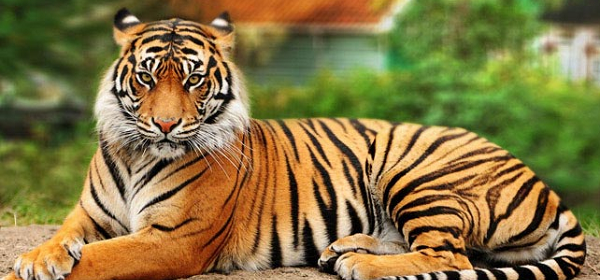 NTCA (National Tiger Conservation Authority) and WII (Wildlife Institute of India) have set up a Tiger cell for Tiger conservation in the campus at Dehradun, Uttarakhand. The Tiger cell, which will incorporate a database of tigers from over 50 tiger reserves in India, is has been set up to enable conservation efforts by steadily tracking the tiger population and poaching cases across the country.
Why Is Tiger Cell Essential?
100 years ago, it was pretty simple to find the tiger in its wild habitat – around 100,000 of them wandered across Asian continent, including several sub-species that are now wiped out. At present, the number of tigers in the jungle is about 3,000 and if this trend remains, tigers might cease to exist.
This is the reason, the efforts of Tiger Conservation are necessary if we seek to give these animals a gift of having a sustainable future. At Tiger Cell, they offer you the opportunity to get involved with tiger conservation projects and safari tours that enable you to meet these gracious animals in the most accountable way.
Further, the last 5 years has seen an exceptional growth in the Tiger population. While this seems to be good news for India, it is good news for the poachers too. In what manner? Simple, they have more prospects for poaching now. Thus, this increase in Tiger population seeks more responsibility to protect the Tiger species. This is another reason why a requisite of Tiger cell for Tiger conservation was sensed by the Government.
Poachers have done their bit in last three years. Around 74 Tigers have died, out of which 14 were either poached or electrocuted. Some tigers also died in the defensive flights as the territory is limited and the population is
growing. While some passed away due to old age, or other miscellaneous reasons.
What will the "Tiger cell for Tiger conservation" accomplish?
The tiger conservation experiences are positioned in protected national parks and wildlife sanctuaries in India. These are some of the most significant areas in the world for tiger conservation and protection, as they offer a safe haven in which the tigers can survive freely. Populations of these endangered cats have been decreasing for a century now as they struggle to strive with rising human populations for residential space, which is a grave concern when you consider that tigers are unsociable animals and claim big territories. This pressure subsists alongside persistent poaching, battle with humans and the demand for their bones as a component in Chinese medicine.
At Tiger Cell, one can witness the accomplishment of Tiger Conservation
through the following:
They will keep good track of Tiger Population in the 50 Tiger Reserves. Each Tiger will be documented.
Tiger Cell will keep a steady record of the DNA and stripes of all distinct Tigers. This will be challenging, but successful.
Moreover, they will keep database of the photos of all the Tigers. How these pictures will be accumulated is yet to be determined. Will it be from the jungle camera traps only? Or, will they also take pictures from tourists and wildlife photographers? Whatever be its source, butthe idea is good, and will give effective results. The photos help recognize the Tigers immediately in case of poaching.
But the big question comes up- Is one Tiger Cell for Tiger Conservation enough? Answer is no. Ideal situation will be to have one cell in each region, if not each state. Hopefully, the govt. will get there too.
With the latest technology usage by the Government of India, the Tiger is getting more protection. Drones are all set to make their entry in number of Tiger reserves by this year end. Thus, we will soon witness multiplicity of wild cats in India.
Wildlife Safari Booking: Call Us on +918355988158 OR To Get More Information,
Click Here