Hotels and Resort in Pench
Presenting super luxurious resorts situated in the heart of Pench, we offer ultra new, modish deluxe stay destination for the grand experience amidst wildlife. Well-appointed with TV, Wi-fi, mini bar and comfortable bath with contemporary fixtures, our Pench Resorts makes a space for classy and hassle-free accommodation. In addition, the large open-air deck and full-size windows give panoramic view of the forest.
For those who prefer budget hotels and resorts at Pench, there are plenty of options available with us. Many resorts at Pench also offer unique stay options like camp stays or machans or tree house. With these options one can ensure a budget friendly trip to Pench while your jungle experience still remains at par.
The best part of these Pench Resorts is that it has a setting which makes you feel the beauty of camping out in the forest itself, but with the complete security and ease. You can be assured that with us, you will have a real camping experience, without compromising on comforts.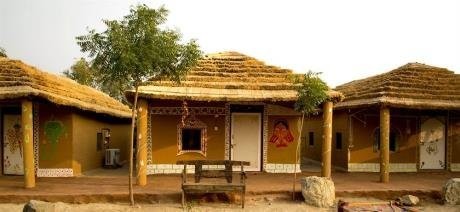 Village Camp
A cozy deluxe home stay nestled in the dense canopy of Mahua. One can enjoy the warm hospitality and delicious food combined with a scenic swimming pool offered the property.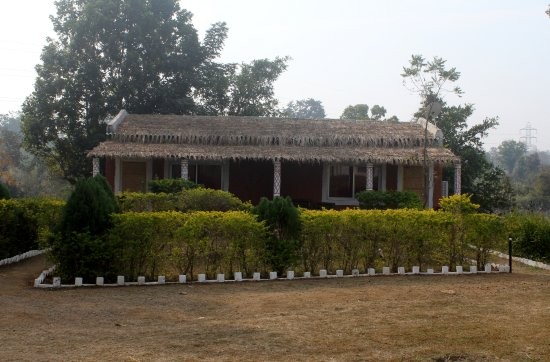 Banyan Tree Camp
We are situated at a distance of just 3 km to the Turia gate of the Pench National Park which is the major attraction. Banyan Tree Camp is full of natural vegetation which gives a complete jungle experience and one gets to see the wildlife from resort itself.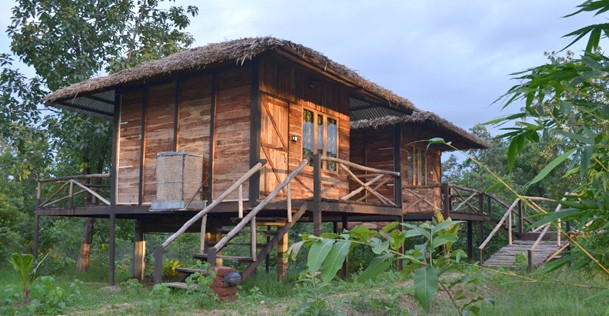 Tribal Camp
Situated in the lap of exquisite nature, Tribal Camp Resort is an attracting and comforting budget property. The enchanting panorama from the resort evokes a sense of utter pleasure in the tourists.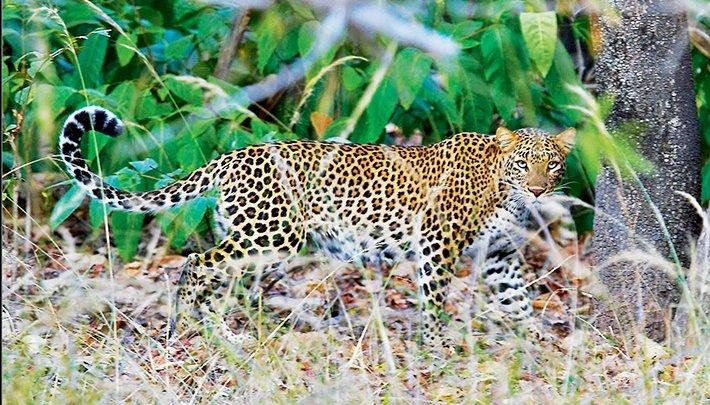 Tiger Camp
We offer high quality accommodation facilities. Air Conditioned guests rooms stand tall on stilt. The natural surroundings & clean air is bound to invigorate you and you will fell like coming back again and again.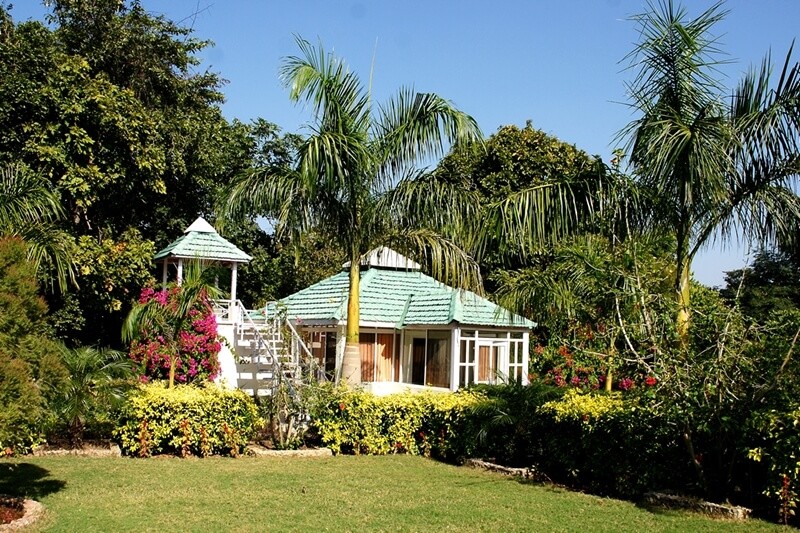 Village Machaan
Positioned in the buffer area of Pench Tiger Reserve, it adds to the authentic beauty of the forest area. Village Machaan Resorts is surrounded by exotic flora and fauna that unfurls their rustic aspect.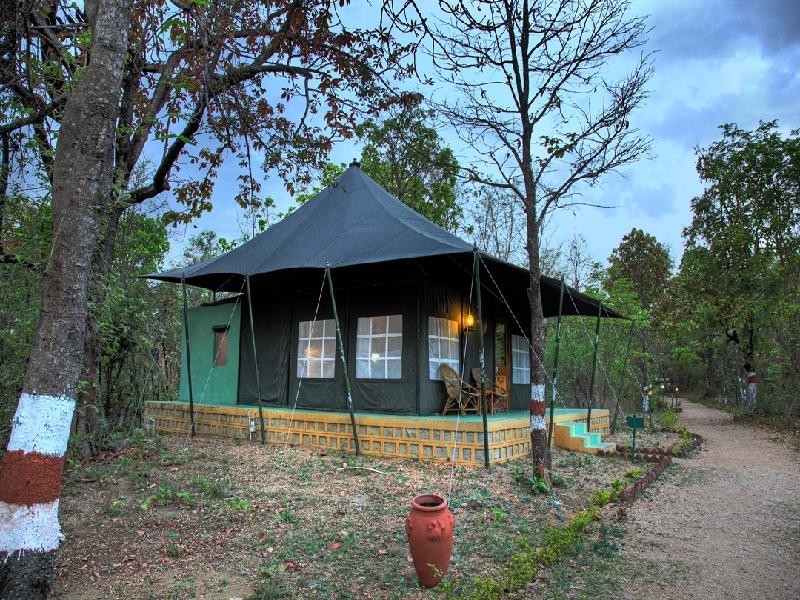 Pench Jungle Camp
Pench Jungle Camp is set in 50acres of lush greenery, sprawling lawns and untouched landscaping only 1km from the Turia Gate of Pench National Park, Madhya Pradesh. It has upgraded its level of accommodation to that of complete comfort and luxury.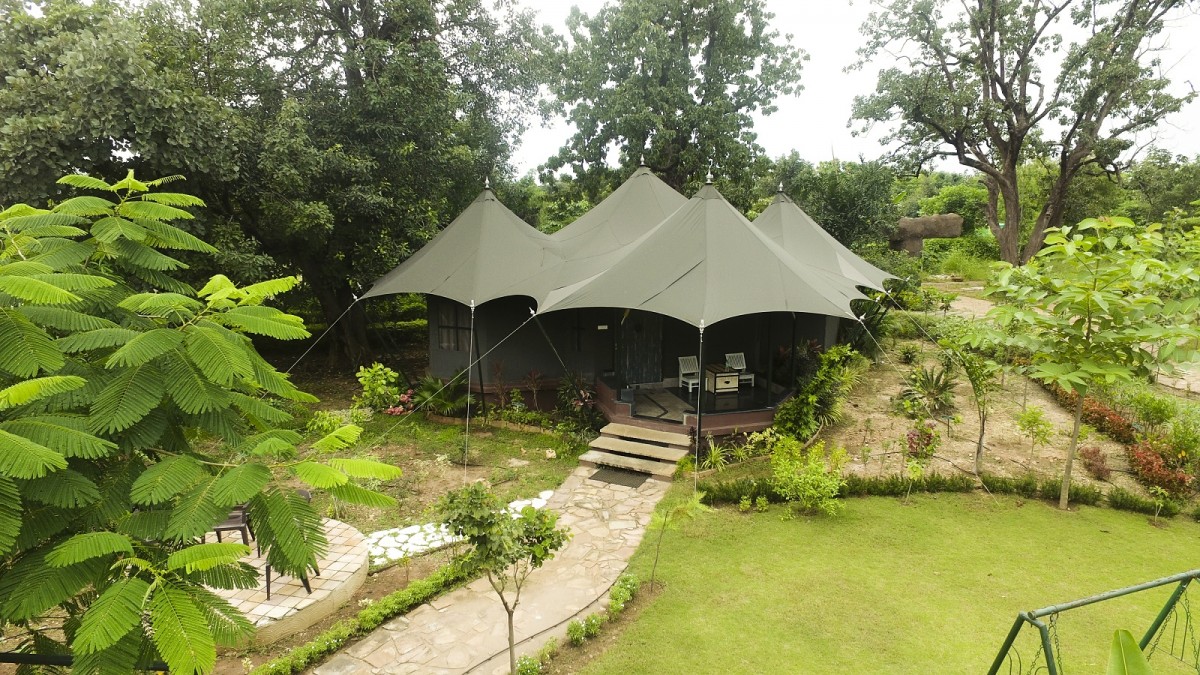 Tathastu Resort
It is our goal to provide great options for the mind, body and soul! Choose out of the many options for relaxation, luxury, gourmet food, adventure, music, culture etc. Our upscale & well equipped accommodation options include Villas, Tree House, Caves and Tents.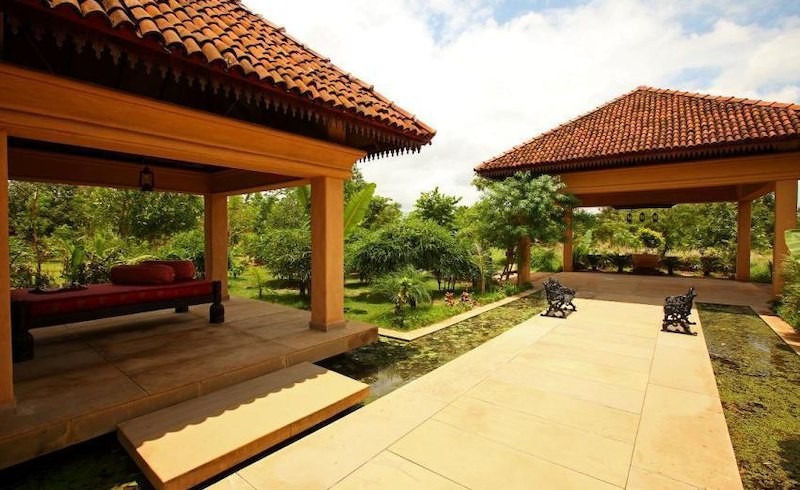 Tuli Tiger Corridor
Tuli Tiger Corridor Pench is a super luxurious jungle camp situated 88 Km from Nagpur and 40 km from the Town Seoni. It's true nature lover's paradise that presents a world of contrast and excitement.